Healthy Gardening (Oct.14,2000)
Okura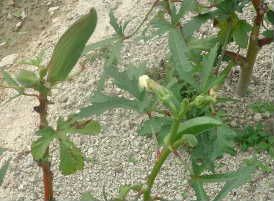 This sheath of Okura has grown up
since I forgot to nip off it.

I t is too hard to eat.





Sweet Green Pepper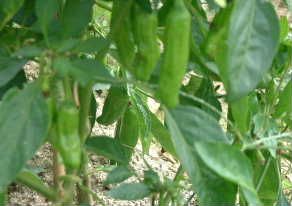 Bell pepper and sweet green pepper
are becoming to bear large fruits as
the temperature is becoming cool.



Cosmos


Cosmos of three colors are comming
out on the slope of my vegie garden.

They are called as "Autumn Cherry Blossoms" by Japanese.

Back Number
Sept.15,2000
Sept.24,2000
Sept.30,2000